HERE'S WHAT'S GOING ON....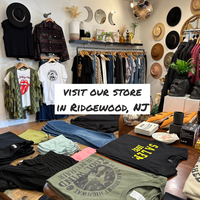 ABOUT HUNT & ORCHARD
Hi! I'm Michel, the original founder of the beloved store/brand Gypsy Warrior. I have taken my love of fashion, art, music and vintage and independently opened a fresh new concept, HUNT & ORCHARD!
I opened our first brick and mortar 3 years ago in Westwood, NJ. In August of 2022, I moved the party to an even bigger space in Ridgewood, NJ - with even more product - extended kids section, plus sizes and more vintage! We are excited to continue on our journey and can't wait to see you there!
Thank you for following along ❤️ @huntandorchard
Peace, Love & Shopping!
Me (@michelbezoza)